My forthcoming book, The Woman Who Stole Vermeer, which will be published by Pegasus in the United States and the United Kingdom on November 10, 2020, and in Ireland a month later, has had a great Labor Day weekend.
First, Amazon.com named the book to its list of Editor's Picks for True Crime books, calling it a "must read," and saying it is "[a]n astonishing personal story and a fascinating art heist tale, [that] promises to be a page-turner."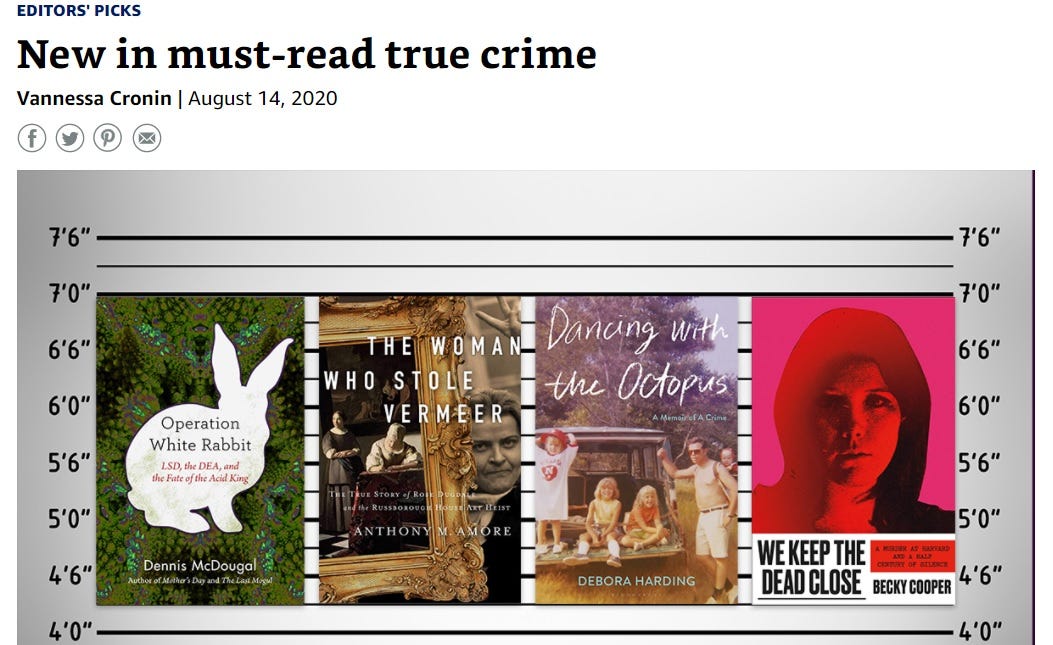 Then, Publisher's Weekly released its review of the book, calling it "engrossing account the transformation of Rose Dugdale from a privileged English debutante into a committed radical and fighter for the liberation of Northern Ireland from British rule...Thorough research is matched by prose that keeps the reader turning the pages. True crime and history buffs will revel in the saga of this truly fascinating woman."
Finally, on Sunday, The Times of London devoted a significant amount of coverage to the book, mostly related to my discussion of the possibility that Dugdale was the thief of Vermeer's The Guitar Player from Kenwood House shortly before her bigger heist at the Russborough House in 1974. See here (paywall).
The Daily Mail UK plans a story on the book for publication tomorrow, and I'll be posting that widely on my social accounts.
You can pre-order The Woman Who Stole Vermeer at Amazon here or Barnes & Noble here.